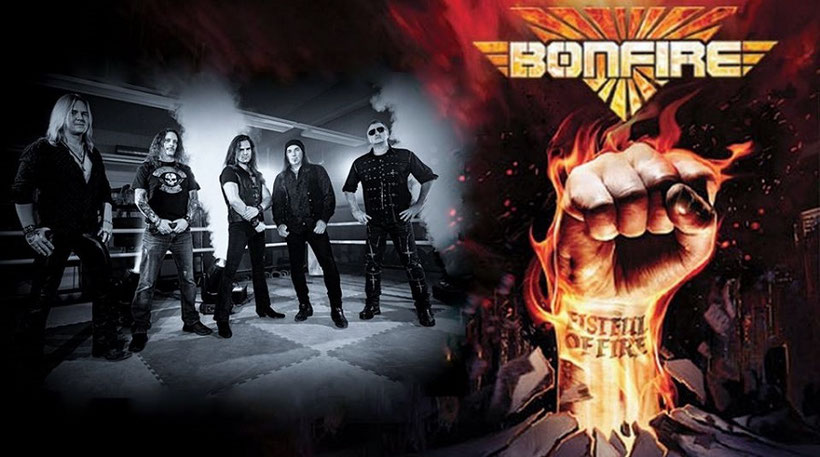 BONFIRE kündigen für den 04. April 2020 ihr neues Album "Fistful Of Fire" über AFM Records an, das laut ihrer Plattenfirma das bisher härteste Album der Band sein soll. Gitarrist Hans Ziller kommentiert: "Angedeutet hat sich diese Entwicklung bereits beim letzten Mal. Diesmal sind wir jedoch noch entschlossener und konsequenter vorgegangen."
Das neue Album wird ganze 14 Songs enthalten, die Tracklist und das Cover-Artwork wurden heute veröffentlicht. Da warten wir mal gespannt darauf, was die Ingolstädter uns bringen werden.
Tracklist: "Fistful Of Fire"
01. The Joker
02. Gotta Get Away
03. The Devil Made Me Do It
04. Ride The Blade
05. When An Old Man Cries
06. Rock'n'Roll Survivors
07. Fire And Ice
08. Warrior
09. Fire Etude
10. Breaking Out
11. Fistful Of Fire
12. The Surge
13. Gloryland
14. When An Old Man Cries (Acoustic Version)