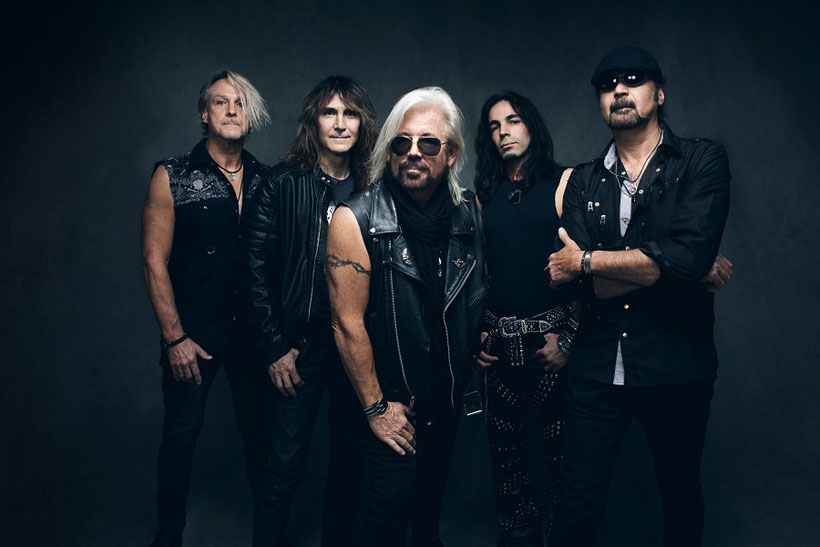 FIFTH ANGEL haben im Herbst 2018 mit "The Third Secret" ihr erstes Album seit knapp 30 Jahren veröffentlicht, das mit einem Platz #48 in Deutschland und #51 in der Schweiz in die Charts einstieg und damit die ersten Chartplatzierungen überhaupt für die Band erzielte. Heute enthüllen sie ein neues Live Video zu dem Song 'Dust To Dust' von diesem Album.
Seht euch den Clip hier an:
"Wir hoffen, euch gefällt die neueste Single 'Dust To Dust' von unserem "The Third Secret"-Album. Dieser Song hat eine bestimmte Energie, die sicher gut zu unseren langjährigen, genauso wie den jüngeren FIFTH ANGEL Fans passt. Wir hatten viel Spaß auf dem Rock Hard Festival; es war ein perfekter Tag für ein Konzert und es war großartig, dort zu spielen und unsere Fans persönlich zu treffen. Dieses Video stammt aus dieser großartigen Zeit und wir freuen uns schon, unsere Fans aus Europa bald wiederzusehen!"