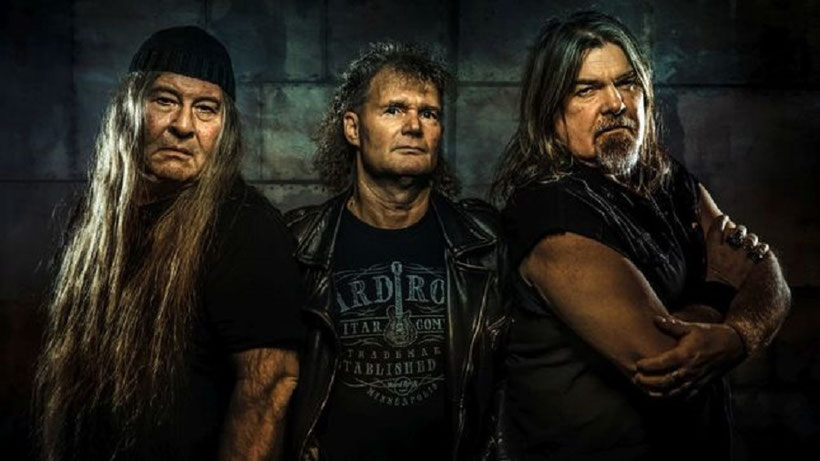 PALACE sind zurück, und mit ihnen ihr neues Studioalbum "Reject The System", das am 3. April über Massacre Records in die Läden kommt. Produziert hat das neue Album Kai Stahlenberg, der auch gleich noch den Mix und das Mastering machte. Das Cover-Artwork im 80er-Metalstil wurde von Andreas Wagner umgesetzt. Heute ist mit "Final Call Of Destruction" die erste Single rausgekommen, mit einem Lyric-Clip dazu. Der Song macht neugierig auf mehr und so freut es einen natürlich, dass die deutschen PALACE hier ihr härtestes Album abliefern.
Hört euch hier schon mal die neue Single "Final Call Of Destruction" an:
Tracklist: "Reject The System"
01. Force Of Steel
02. Soulseeker
03. Final Call Of Destruction
04. The Faker
05. Hail To The Metal Lord
06. Bloodstained World
07. Valhalla Land
08. Legion Of Resistance
09. Wings Of Storm
10. No One Break My Will