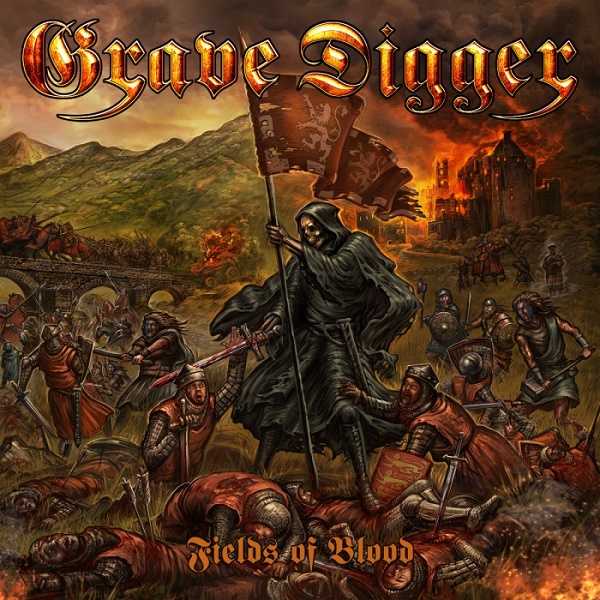 2020 feiern die deutschen Totengräber ihr 40. Jubiäum und beglücken ihre Fans am 29. Mai mit ihrem 20. Studioalbum "Fields of Blood". Frontmann Chris Boltendahl und seine Truppe haben neben der Tracklist und dem Cover-Artwork mit 'All For The Kingdom' heute auch den ersten Song daraus veröffentlicht inkl. Lyric-Clip dazu. Einen Gastbeitrag hat bei 'Thousand Tears' BATTLE BEAST'S Noora, die sich zusammen mit Boltendahl in dieser Balade duelliert.
Hört euch den neuen Song 'All For The Kingdom' hier an:
Tracklist: "Fields of Blood"
01. The Clansman´s Journey
05. The Heart of Scotland
09. Gathering of the Clans
11. Fields of Blood
12. Requiem for the Fallen