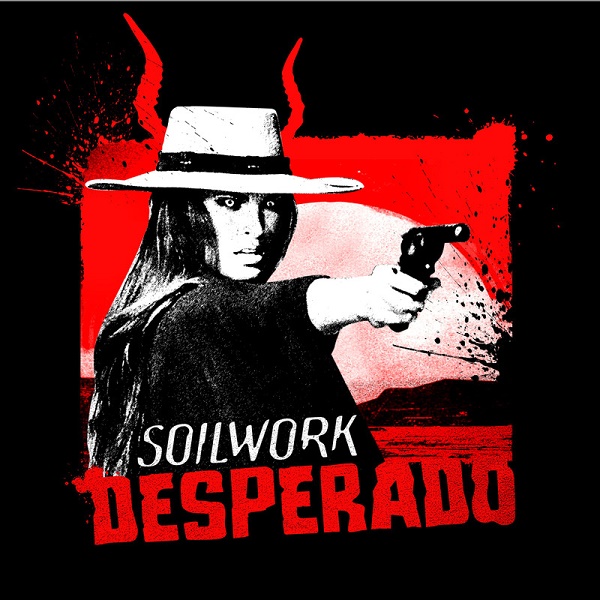 Die schwedischen Metalvisionäre SOILWORK haben heute einen neuen Titel 'Desperado' veröffentlicht. Es ist der zweite Teil von SOILWORK's 'Feverish' Trilogie. Sie folgt dem hochgelobten Album der Band, "Verkligheten" (Album des Monats im Metal Hammer, Rock Hard, Aardschok and Scream). Schaut euch das offizielle Musikvideo zu 'Desperado' hier an:
Die Band kommentiert: "Desperado, genau wie Feverish, ist ein Song darüber, wie ein einziges Gefühl dein ganzes Selbst ausfühllen kann und dich wie ein fühlendes Wesen auffressen kann. Desperado handelt von dem, was hinter und vor dir liegt, von den Orten, welche du normalerweise meidest. Aber sie verschwinden deshalb trotzdem nicht. Desperado ist Schock Rock und Metal Wahnsinn für all jene, die nach einem Ausweg suchen."
Der Song wurde von David Andersson geschrieben und komponiert, Rachel Hall nahm die Geige auf. Er wurde in den SolnaSound Recordings aufgenommen, in Stockholm mit Simon Johansson und The Panic Room, Skövde mit Thomas Plec Johansson. "Desperado" wurde von SOILWORK und Thomas Plec Johansson produziert,gemixt und gemastered wurde es von Thomas Plec Johansson. René U Valdes produzierte das Video und führte Regie.
Die Band über das Konzept: "Obwohl der Hintergrund und die Motive gerade noch etwas schemenhaft sind und die Band sich mit Details gerade zurückhält: Sicher ist, dass SOILWORK in den nächsten fünf Monaten "The Feverish Trinity", einer Trilogie mit begleitenden Videos veröffentlichen wird - eine Trilogie, welche die babylonische Göttin des Todes feiert, welche einst die Welt zu einem fieberhaften und aufregenden Ort machte."