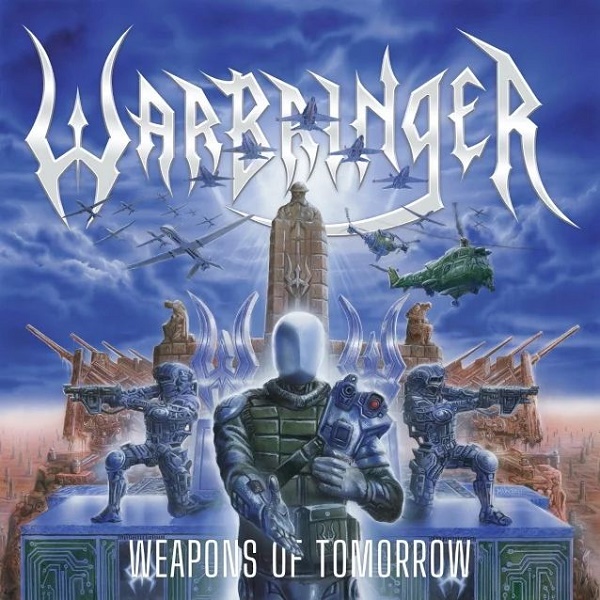 Die US-Thrasher von WARBRINGER haben heute ihr neues Album "Weapons Of Tomorrow" für den 24. April 2020 angekündigt, das über Napalm Records erscheint. Dazu liefern sie auch gleich die erste Single "The Black Hand Reaches Out" als Audiostream ab. Erst kürzlich stellten sie eine überarbeitete Version ihrer Single "Firepower Kills" online, beide Songs können unten als Audiostream angehört werden. Zudem gibts auch gleich die Tracklist und das Cover-Artwork des neuen Albums.
Sänger John Kevill kommentiert: ""Weapons Of Tomorrow" contains two tracks you've previously heard, 'Firepower Kills' and 'Power Unsurpassed', which now appear on the record in new and improved form. 'Firepower Kills' is about advancing weapons technology. Modern science is an enormously powerful tool, and the human species must be very cautious about its use. This song looks at the last 100 years of scientific advances in weaponry and asks, 'Where does this lead?' Musically, it's a total thrashing burner, and the main riff 'evolves' throughout the song like the weaponry in the lyrics."
Tracklist: "Weapons Of Tomorrow"
01. Firepower Kills
02. The Black Hand Reaches Out
03. Crushed Beneath The Tracks
04. Defiance Of Fate
05. Unraveling
06. Heart Of Darkness
07. Power Unsurpassed
08. Outer Reaches
09. Notre Dame (King Of Fools)
10. Glorious End