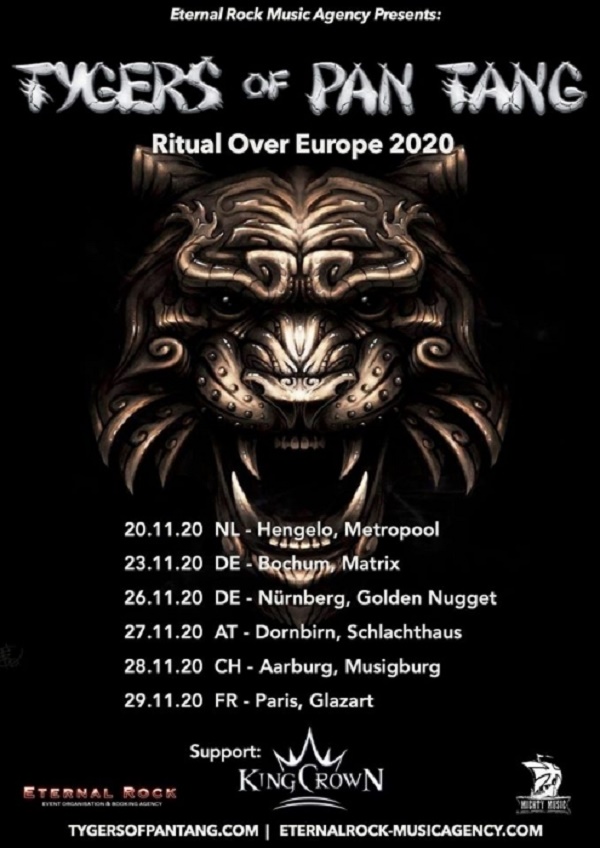 Wie viele andere Bands musste auch die britische Heavy-Metal-Kultband TYGERS OF PAN TANG ihre Tour verschieben, nun kündigen sie für November die Ersatzdaten an. Das von SWISS ATTACK als Medienpartner präsentierte Konzert findet nun am 28. November 2020 in der Musigburg Aarburg statt.
"We regret to now have to inform all our wonderful fans that ALL of the forthcoming European shows have been cancelled and are being rescheduled by our agent and promoters to later dates.
This is completely out of the bands hands and, as everyone now knows, the health and safety of gig goers is paramount regarding the Coronavirus. We are sorry and disappointed, as is every other band, that we cannot do any shows in Europe for the time being. Please keep an eye on the Facebook page and website for more information about any future shows. Thank you and stay safe"