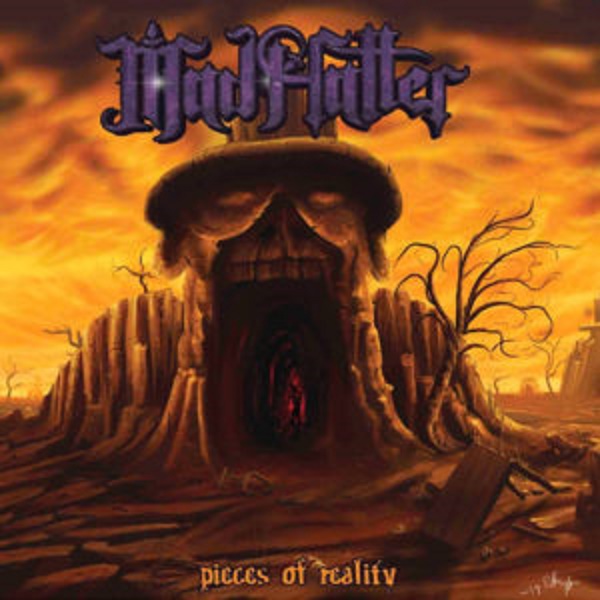 MAD HATTER kommen aus Schweden und brachten 2018 ihr Debütalbum "Mad Hatter" raus, nun kündigen sie mit "Pieces of Reality" bereits ihr zweites Studioalbum für den 22. Mai über Art Gates Records an. Bereits mit ihrem Debütalbum schafften es die Powermetaller 2018 auf das spanische Gineta Rock-Festival. Sänger Peter Hjerpe (MORNING DWELL), Drummer Alfred Fridhagen (MORNING DWELL, Ex-REINXEED), Gitarrist Denis Eriksson und Bassist Magnus Skoog erinern stark an HELLOWEEN zu ihren besten Zeiten, arbeiten viel mit mehrstimmigen Chören und die rasanten Gitarrenriffs preschen öfters nach vorne. Zum Reinhören gibts den Song 'Master of The Night'.
Die Band dazu:"Dieses neue Album hat alles, was du dir für ein Power Metal-Album wünscht! Es ist schnell, eingängig, bombastisch, melodisch und schwer! Wir wollten ein Album schaffen, das all diese Elemente hat, aber mit unserem Hauch von Geheimnis darüber. Als ob Heavy Metal im Wunderland aufgenommen wurde. Fans von Halloween, Freedom Call, Avantasia, Stratovarius und Blind Guardian werden das genießen! Das Album wird sich für uns persönlicher anfühlen und ich denke, die Fans werden die Leidenschaft hören, wenn sie sich das Album anhören."
Debütalbum:"Mad Hatter" (2018)
Tracklist: "Pieces Of Reality"
05. The children from the stars