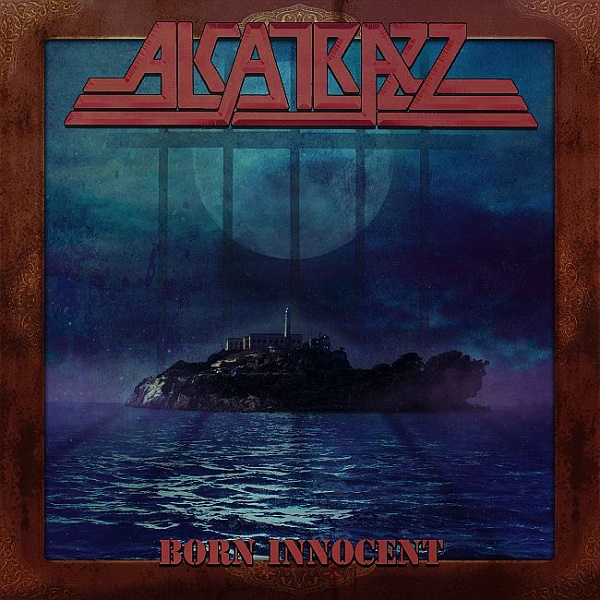 Am 31. Juli kommt das neue ALCATRAZZ-Album "Born Innocent" über Lining Music in die Regale, welches zugleich das erste Lebenszeichen seit dem 1986er-Album "Dangerous Games" ist. Zum aktuellen Line-Up gehören neben dem legendären Graham Bonnet (Rainbow, Michael Schenker Group) Jimmy Waldo, Joe Stump und Mark Benquechea. Das Cover-Artwork und die Tracklist gibts bereits sowie die neue Single "Polar Bear" inkl. Musikvideo. Ob die angekündigte Tour mit GIRLSCHOOL und ASOMVEL, die für August/September angekündigt war und am 26. August in der Musigburg-Aarburg halt gemacht hätte, stattfindet, ist noch nicht bekannt.
Das Musikvideo zur Single "Polar Bear" gibts hier:
"Polar Bear is a story of how when the Eskimo got too old, they would take their lives by sitting in snow, freezing to death and letting the polar bear take the body. The polar bear was very prominent in their lives as a God and also as a way of committing suicide, which is kind of awful. But when an Eskimo loses all his teeth and he could no longer eat, he would lose his strength obviously and then become a weak old man. He could no longer contribute to the tribe, he'd feel his life was useless and so he'd walk out into the snow and sacrifice himself to the bear."
Tracklist: "Born Innocent"
01. Born Innocent
02. Polar Bear
03. Finn McCool
04. We Still Remember
05. London 1666
06. Dirty Like The City
07. I Am The King
08. Something That I Am Missing
09. Paper Flags
10. The Wound Is Open
11. Body Beautiful
12. Warth Lane
13. For Tony