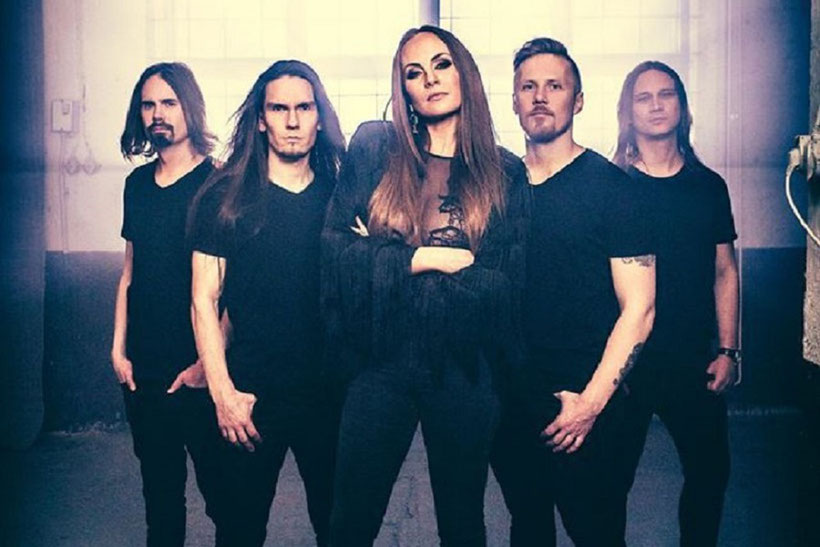 SMACKBOUND sind Gitarrist Teemu Mäntysaari (WINTERSUN), Drummer Rolf Pilve (STRATOVARIUS, ex-WINTERSUN), Keyboarder Vili Itäpelto (TRACEDAWN), Bassist Tuomas Yli-Jaskari (TRACEDAWN) und Sängerin Netta Laurenne. Ihr Debütalbum "20/20" kommt am 12. Juni über das italienische 'Frontiers Music'-Label raus. Gegründet wurde die Band bereits 2015, es dauerte jedoch eine Weile, bis das richtige Plattenlabel gefunden wurde.
Das Album wurde von Tuomas Yli-Jaskari in den Sonic Pump Studios aufgenommen und produziert, gemischt wurde es von Jesse Vainio (Sunrise Avenue, Apokalyptika, Poets Of The Fall) und von Svante Forsbäck / Chartmakers gemastert.
Bereits sind vier Songs als Singles ausgekoppelt worden, die hier mit den Musikvideos dazu angeschaut werden können:
Netta: "Ich bin so glücklich, jetzt zur Frontiers-Familie zu gehören. SMACKBOUND hatten nach einem Deal gesucht und wollten einen Partner, der wahre Leidenschaft bei der Arbeit mit uns an den Tag legt. Nach mehreren Monaten der Diskussionen stimmten wir alle zu, dass Frontiers das richtige Label für uns ist. Die Reise fängt gerade erst an. Danke, dass ihr mit uns geht."
02. Drive It Like You Stole It