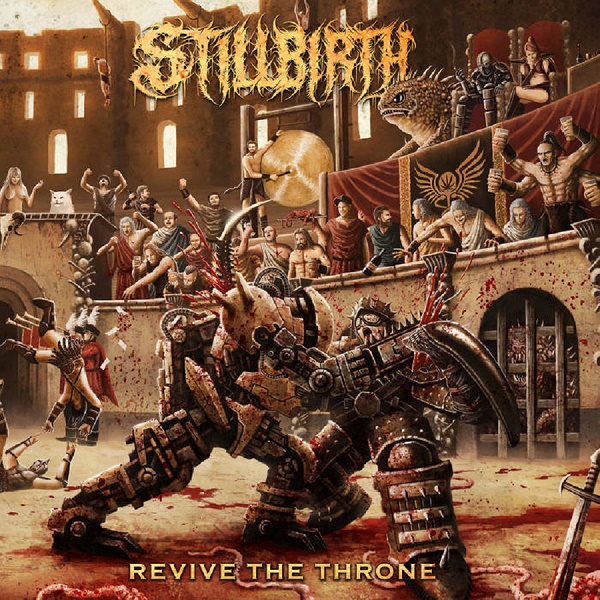 STILLBIRTH wurden bereits 1999 gegründet, nun kündigt die Band ihr neues Album "Revive The Throneund" für den 7. August über Unique Leader Records an. Die Deutschen spielen eine Mischung aus Death Metal, Grindcore und Deathcore und donnern auf dem neuen Album gleich mit 2 Bässen durch die Boxen. Neben dem ersten Song 'Panem Et Circenses', der unten als Audiostream angehört werden kann, wurde jetzt die Tracklist und das Cover-Artwork veröffentlicht.
"We are highly looking forward to release our new beast Revive the Throne on our favourite Label Unique Leader Records on 7th August 2020. The album features 11 songs (36 minutes) and is the heaviest material we have written so far. Once again we had the pleasure to record and mix the album at DPK Studios and we have a banging master from our good friends over at Demigod Recordings. Our cover-designer Aghy Purakusuma did an amazing job as well and we think this is the best Stillbirth album in our history. We can't wait to hear the opinions of our fans."
Tracklist: "Revive The Throneund"
01. Degraded to Mutilation
02. Revive the Throne
03. Degeneration
04. Mans Tormentor
05. Panem Et Circenses
06. Breed of Bestiality
07. Eating Flesh of the Objector
08. Revolt of the Weak
09. Echoes of the Trumpets
10. Unleash the Mutation
11. Dethrone the King