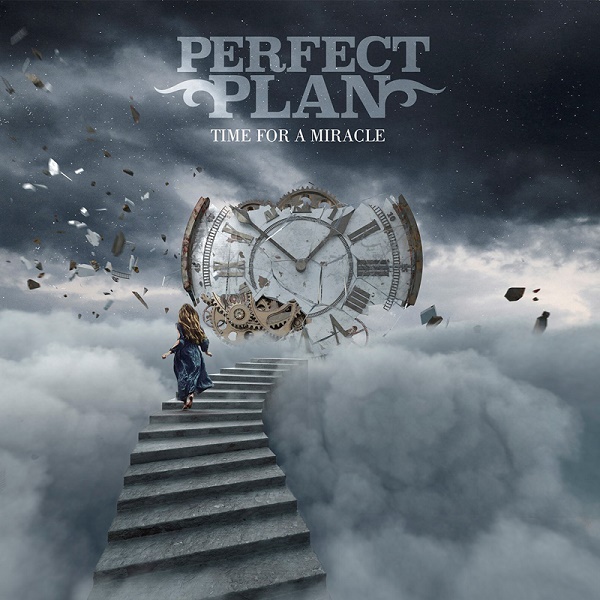 Die schwedische AOR-/Melodic-Rock-Band PERFECT PLAN veröffentlicht am 4. September ihr zweites Studioalbum "Time For A Miracle" über Frontiers Music. Mit "Better Walk Alone" wurde jetzt die erste Single daraus veröffentlicht inkl. Musikvideo, das hier angeschaut werden kann:
Sänger Kent Hilli dazu: "We are so excited about "Time For A Miracle" and can't wait to release it to the world. We think this album really shows the band's diversity, progress and development since the first album. It's definitely a huge step forward for us in terms of production and songwriting and I think everyone involved has done a "personal best". We had the blessing to work with guys like Mårten Eriksson who mixed the album and Svante Forsbäck (Rammstein, Volbeat, etc.) at Chartmakers, who mastered the album. It's a slightly heavier and bluesier album with really cool guitar riffs and Rolf's guitar playing is out of this world on this album. But it is a diverse album and contains a different range of songs between classic AOR, bluesy rockers, ballads and some harder stuff...all with strong melodies, hooks and arrangements. The album title and title track are also very current as we are going through some hard times in the world as we speak..."
Of first single 'Better Walk Alone', Hilli continues: "'Better Walk Alone' is a song that is very personal to me as I wrote it during a bit of a down period in my life. It's about coming to a dead end in a relationship and coming to the decision that the only way forward is to go separate ways. I think it's a song that most of us can relate to concerning any kind of relationship. It's a great "rocker" of a song and It was great fun making the video. Our video producer Marcus Stridsberg (Targa Production) is amazing. He has truly captured what the song is about in the video."
Tracklist: "Time For A Miracle"
10. Don't Blame It On Love Again
12. Don't Leave Me Here Alone