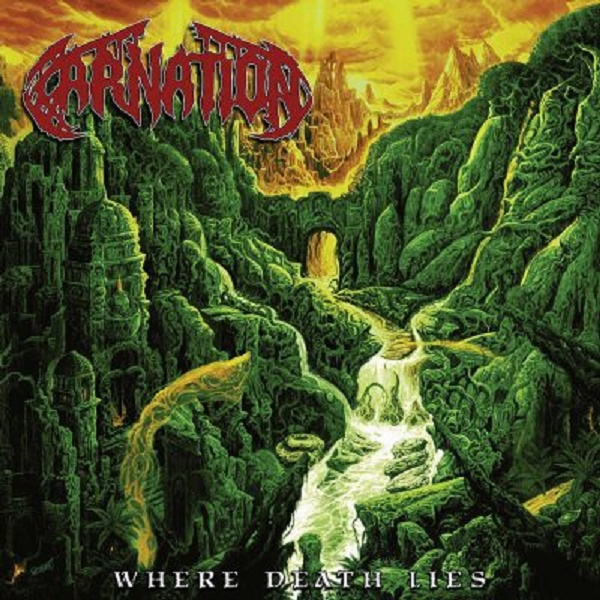 Die belgischen Death Metaller haben ein neues Studioalbum mit dem Titel "Where Death Lies" für den 18. September über das 'Season Of Mist'-Label angekündigt. Dies ist nach dem 2018er Album "Chapel of Abhorrence" das zweite Album der Band, nächste Woche soll die erste Single daraus erscheinen. Das Album wurde von Wojtek & Sławek Wieslawski im Hertz Recording Studio im polnischen Białystok (Drums) und von Bassist Yarne Heylen im Project Zero Studio im belgischen Nijlen aufgenommen. Das Mastering übernahm Jens Bogren, der auch schon für AMORPHIS arbeitete, das Cover-Artwork hat Juan Jose Castellano Rosado gemalt.
Sänger Simon Duson:
"Nach zwei unglaublichen Jahren im Dienst von "Chapel of Abhorrence" ist die Zeit gekommen, sich in einen neuen Bereich hinauszuwagen. Unermüdlich haben wir seit Monaten an unserer neuen Klangwelt gearbeitet, und wir sind nun bereit, zu präsentieren, was die Zukunft bringen wird. Bereitet euch darauf vor, CARNATION in jeder Hinsicht verbessert zu erleben - "Where Death Lies" wartet."
Tracklist: "Where Death Lies"
02. Sepulcher Of Alteration