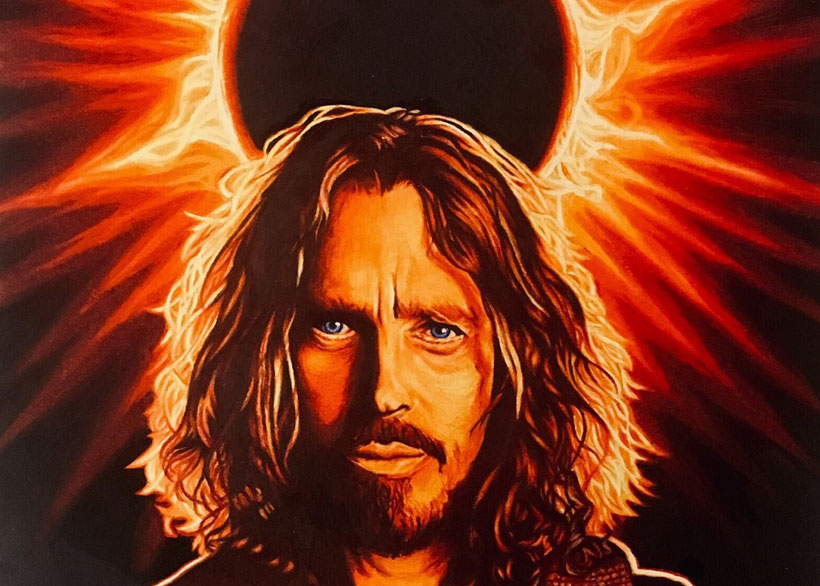 SOUNDGARDEN-Sänger Chris Cornell wäre gestern 56 Jahre alt geworden. Seine Familie veröffentlichte dazu seine Coverversion des GUNS 'N' ROSES-Songs 'Patience'. "Sein Geburtstag ist der perfekte Moment, um das zu teilen und Chris zu feiern." Chris Cornell starb am 18. Mai 2017 im Alter von 52 Jahren dem Polizeibericht zufolge durch Suizid in seinem Hotelzimmer im MGM Grand in Detroit. Sein Freund Chester Bennington (LINKIN PARK), der bei seiner Beisetzung gesungen hatte, nahm sich wenige Wochen später an Chris Cornells Geburtstag ebenfalls das Leben. Cornells Grab befindet sich auf dem Hollywood Forever Cemetery in Los Angeles. Ob die beiden wirklich Selbstmord begannen oder geselbstmordet wurden, werden wir wohl nie erfahren.
"One of Chris's engineers recently reminded me of Chris's recordings from sessions in 2016, which he still had. "Patience" was one of them. That recording was inspired by our daughter Toni, who was a huge GNR fan and asked her dad to teach her to play it on the guitar. His cover is so hauntingly beautiful; it brought it all back in a rush of bittersweet memories.
His birthday seemed the perfect time to share this and celebrate Chris, his voice, music , stories and art. A man is not dead while his name is still spoken...and, through his art, an artist's soul still burns as bright upon all those that look up to him and his memory. Releasing music that was special to Chris keeps a part of him here with us- his heart and his soul. His love and his legacy.
I want to thank everyone who continues to celebrate and keep Chris alive. A special thank you to Axl, Slash, and Duff for continuing to honor Chris in their live shows. And to all of Chris's fans, thank you for holding him in your hearts and always sharing your love for Chris with us. I want to thank our children too; for you are a reflection of your father, both his strength and his kindness (and helping to put together this video he'd be so proud)!
The memory of your smile still makes my heart, broken as it is, beat as fast as the first time we met. We love you Chris, Happy Birthday."

Vicky