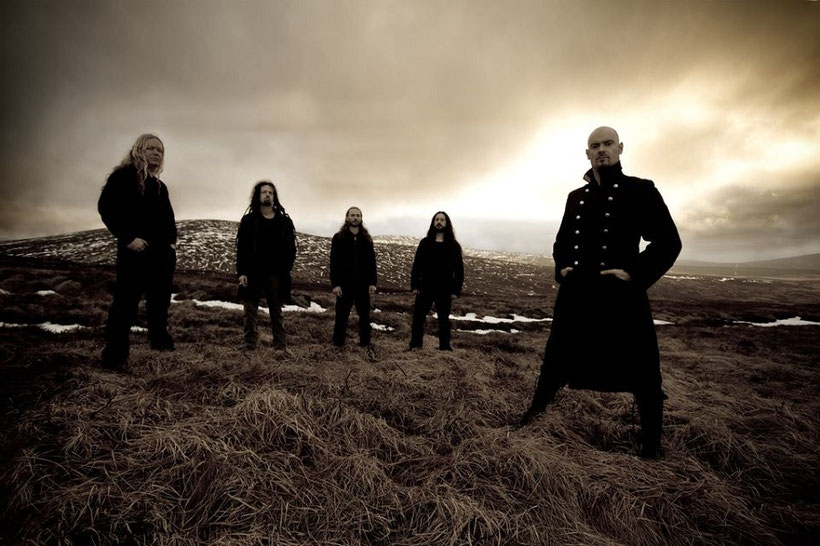 Letztes Jahr veröffentlichten DARKENED bereits die EP "Into the Blackness", nun folgt mit "Kingdom of Decay" das Debütalbum am 11. September über Edged Circle der Allstar Death Metaller um Sänger Gord Olson (YE GOAT-HERD GODS, DIVINITY), den beiden Gitarristen Linus Nirbrant (A CANOROUS QUINTET, THIS ENDING) und Hempa Brynolfsson (ORDO INFERUS, Ex-MYKORRHIZA), Drummer Andy Whale (MEMORIAM, Ex-BOLT THROWER) und Neuzugang Tobias Cristiansson (GRAVE, Ex-DISMEMBER) am Bass.
Gemixt wurde es von Tobbe Sillman (Ex-VICIOUS ART), Dan Swanö übernahm das Mastering, das Cover-Artwork zeichnete Juanjo Castellano Rosado, der auch schon Covers für REVEL IN FLESH machte. Neben der neuen Single "1000 Years" wurden bereits die zwei Songs 'The Burning'' und 'The Old Ones' veröffentlicht, alle drei kann man sich hier anhören:
Tracklist: "Kingdom of Decay"
10 The White Horse of Pestilence