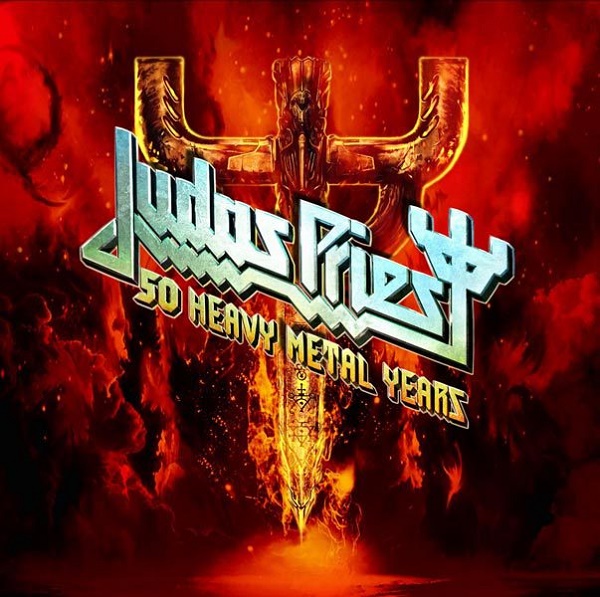 Ab dem 11. September kann man sich das neue Buch "50 Heavy Metal Years" in vier verschiedenen Editionen vorbestellen. Erscheinen wird es Anfang Dezember über Rufus Publications, zusammengestellt wurde es von David Silver, Fotograf Ross Halfin und Jayne Andrews. Das 648 Seiten umfassende Buch enthält viele Bilder, Texte von der Band und wird vor Weihnachten verschickt. Die Standard-Version kostet 79.- Euro, die "The Glenn Tipton Parkinsnon's" 195.- Euro, eine "The Deluxe Leather boxed signed edition" stolze 250.- Euro und die teuerste "The epic ultra Limited Leather and metal Edition" ganze 495.- Euro (alle ink. Versand). Nicht gerade billig das Ganze, und viele Fans in ärmeren Länder werden sich dies wohl kaum leisten können. Wem sein Geld trotzdem locker sitzt, kann sich hier eine Version vorbestellen.
JUDAS PRIEST and Rufus Publications are pleased to announce the publication of the first ever official Judas Priest book documenting the bands extensive history over the last 50 years - titled JUDAS PRIEST - 50 HEAVY METAL YEARS the book has been put together by David Silver, Ross Halfin and Jayne Andrews. "I've photographed Judas Priest from 1978 until now and of all the bands I've worked with they are one of the most enjoyable to me - you have to love the mighty Priest," Ross Halfin, August 2020.
Over the past 50 years Judas Priest's music has come to define the metal genre with such benchmark albums as Sad Wings Of Destiny, British Steel, Defenders of the Faith, Screaming for Vengeance, Painkiller and Firepower, and global hits including Breaking The Law, Living After Midnight and You've Got Another Thing Coming. During this time Judas Priest graduated from playing Britain's clubs and theatres in the 1970's to headlining the world's biggest arenas in the '80s, '90s and beyond - with their evolving music and live performances also came a powerful and unique identity - a look which has both defined the group and influenced future generations of metal bands.
Judas Priest - 50 HEAVY METAL YEARS can be exclusively pre-ordered here, and will ship in time for Christmas 2020.