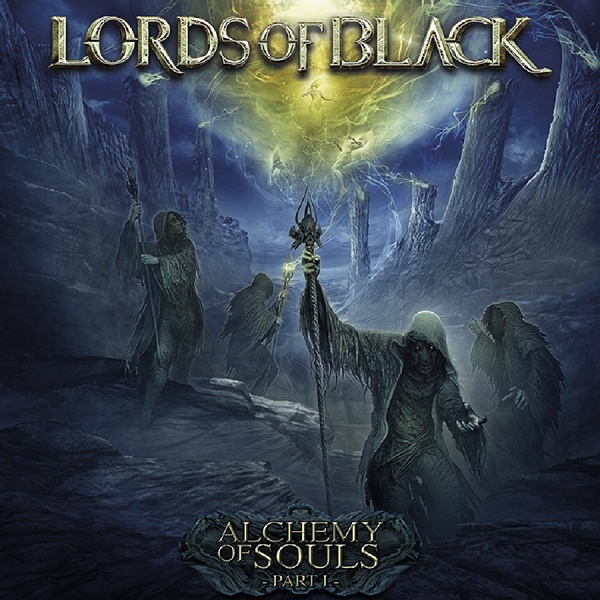 LORDS OF BLACK haben für den 6. November ein neues Studioalbum mit dem Titel "Alchemy Of Souls, Pt. I" angekündigt. Wer also Sänger Ronnie Romero bei CORE LEONI schmerzlich vermisst, kann sich bereits die neue Single " Dying To Live Again" reinziehen, die der sympathische Sänger soeben mit seinem Projekt LORDS OF BLACK veröffentlicht hat.
Gitarrist Tony Hernando über die Single: "'Dying To Live Again' ist der erste Track unseres neuen Albums "Alchemy Of Souls, Pt. I" und es ist ein Song über Hoffnung. In diesen schweren Zeiten, in denen wir leben, ist es sehr wichtig, darüber nachzudenken, was wir sind, was wir sein wollen und wohin wir wollen. Nicht nur als Individuen, sondern als Gesellschaft und Menschheit im Ganzen. Es ist okay, Verwirrung, Angst und Unsicherheit zu spüren, aber wir müssen uns dessen bewusst sein, was im Moment auf dem Spiel steht, denn dies könnte ein Wendepunkt in der Geschichte sein. Hoffentlich ist das Ergebnis nicht nur, dass wir diese Pandemie besiegen werden, sondern das wir immer noch aufstehen und für die richtigen Beweggründe kämpfen werden, die Freiheit und die Freude des Lebens feiern werden..."
Tracklist: "Alchemy Of Souls, Pt. I"
01. Dying To Live Again
02. Into The Black
03. Deliverance Lost
04. Sacrifice
05. Brightest Star
06. Closer To Your Fall
07. Shadows Kill Twice
08. Disease In Disguise
09. Tides Of Blood
10. Alchemy Of Souls
11. You Came To Me (Piano-Version)