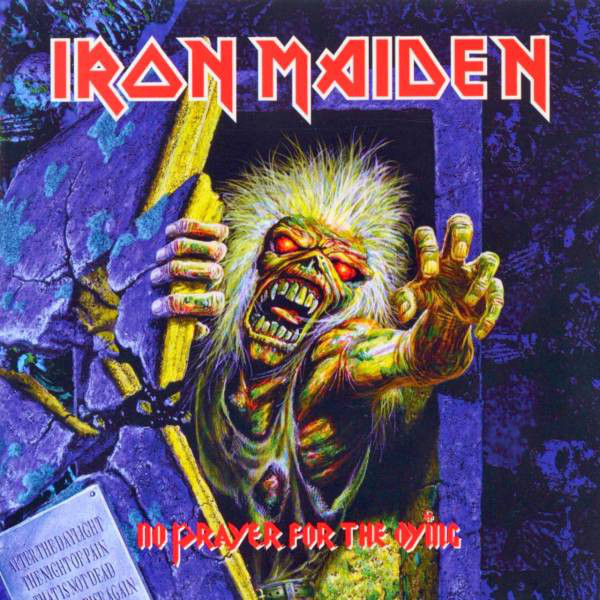 Heute vor 30 Jahren erschien IRON MAIDENs achtes Studioalbum "No Prayer for the Dying".
Gitarrist Adrian Smith trat im Vorfeld des Albums aus der Band aus. Smith gab an, er würde nicht mehr hundertprozentig zur Band stehen. Smith arbeitete trotzdem noch am Lied 'Hooks In You' mit. Er wurde durch Janick Gers ersetzt, der bereits auf dem Soloalbum von Bruce Dickinson, "Tattoed Millionaire", mitgearbeitet hatte, welches nur wenige Monate vor "No Prayer for the Dying" erschien. Als Gastmusiker wurde der Keyboarder Michael Kenney verpflichtet. 1999 stieg Adrian Smith wieder bei IRON MAIDEN ein, weshalb die Band seither 3 Gitarristen hat, und so natürlich weniger Freiraum bleibt für jeden einzelnen, seine Ideen durchzusetzen.
Das Album sollte mehr in die frühere Richtung von IRON MAIDEN gehen, weniger Bombast, keine komplizierten Songstrukturen und keine komplexe Produktion.