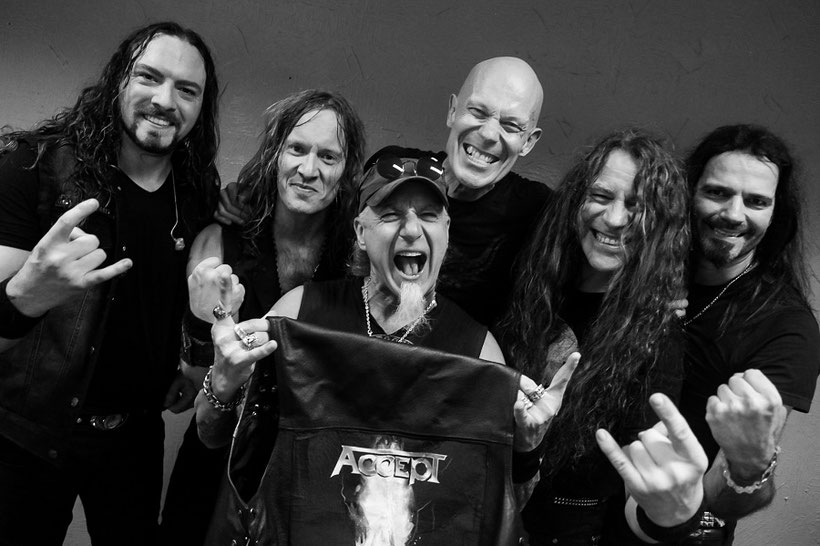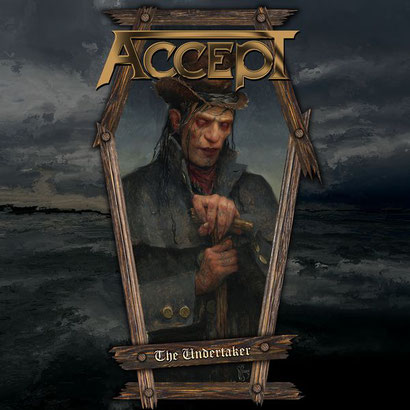 ACCEPT sind zurück und geben uns heute mit der neuen Single "The Undertaker" einen ersten Eindruck des neuen Studioalbums "Too Mean To Die", das am 6. November in die Läden gehievt wird. Das Musikvideo zur neuen Single wurde in einem verlassenen Schloss in Polen sowie auf einem Friedhof in Nashville, TN, gedreht. Aufgenommen wurde das neue Album ebenfalls in Nashville mit Produzent Andy Sneap, der schon Alben für JUDAS PRIEST und MEGADETH veredelte.
Wolf Hoffmann erklärt zum Albumtitel "Too Mean To Die": "Wir wollten unseren Fans mit einem Augenzwinkern das liefern, was wir immer tun: Beste Unterhaltung! ACCEPT sind die "Metal Soldiers" – wir marschieren immer weiter. Wir sind "too mean to die", was sprichwörtlich bedeutet: "Unkraut vergeht nicht!"
Das Albumcover ist noch streng geheim und liegt - vom "Undertaker" tief vergraben – sicher unter der Erde. Ab heute jedoch haben die ACCEPT-Fans die Möglichkeit, das Cover ans Tageslicht zu befördern. Je öfter sie "The Undertaker" auf SPOTIFY streamen -http://accepttoomeantodie.com/ - desto rascher und tiefer arbeitet sich der Totengräber vor, bis schließlich, bei 500.000 Streams, das Cover des "Too Mean To Die" Album erscheint. Zu gewinnen gibt es dabei, neben weiteren Goodies, ein exklusives Zoom Meet & Greet mit der gesamten Band. In diesem Sinne: Start Digging!
Die Single kommt im 2-Track-Format, mit einer noch unveröffentlichten Live Version von"Life´s A Bitch" die in Oulu/Finland 2019 aufgezeichnet wurde. Dabei ist sie digital ebenso wie als exklusive 7" Vinyl in drei Farben, je limitiert auf 300 Stück erhältlich. Farben für Europa sind Gold und Mamor und Rot für die USA.
ACHTUNG: Die Marmor-Version ist bereits ausverkauft!