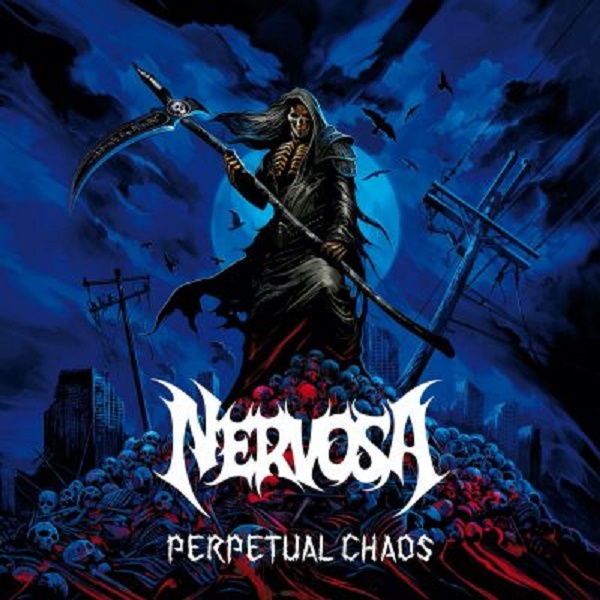 Nachdem NERVOSA-Gitarristin und Mitbegründerin Prika Amaral die Band mit Sängerin Diva Satanica (BLOODHUNTER), Bassistin Mia Wallace (ex-ABBATH, TRIUMPH OF DEATH) und Schlagzeugerin Eleni Nota (MASK OF PROSPERO, CROQUE MADAME) neu besetzt hat, kündigt sich jetzt ein neues Studioalbum mit dem Titel "Perpetual Chaos" für den 22. Januar 2021 über Napalm Records an. Wie die brasilianischen Mädels in der neuen Besetzung abgehen, könnt ihr hier mit der neuen Single "Guided By Evil" ansehen:
Gitarristin Prika Amaral dazu: "Es war eine wunderbare Erfahrung mit diesen Mädels, sie sind alle sehr talentiert und leisteten hervorragende Arbeit. Ich war noch nie so glücklich mit dem Ergebnis eines Albums. Ich habe für uns das Artesonao Studio in Malaga ausgesucht, weil es abgelegen und an einem extrem schönen Ort ist. Wir arbeiteten hart, aber wir hatten dabei die beste Stimmung."
Tracklist: "Perpetual Chaos"
01. Venomous
02. Guided By Evil
03. People Of The Abyss
04. Perpetual Chaos
05. Until The Very End
06. Genocidal Command
07. Kings Of Domination
08. Time To Fight
09. Godless Prisoner
10. Blood Eagle
11. Rebel Soul
12. Pursued By Judgement
13. Under Ruins