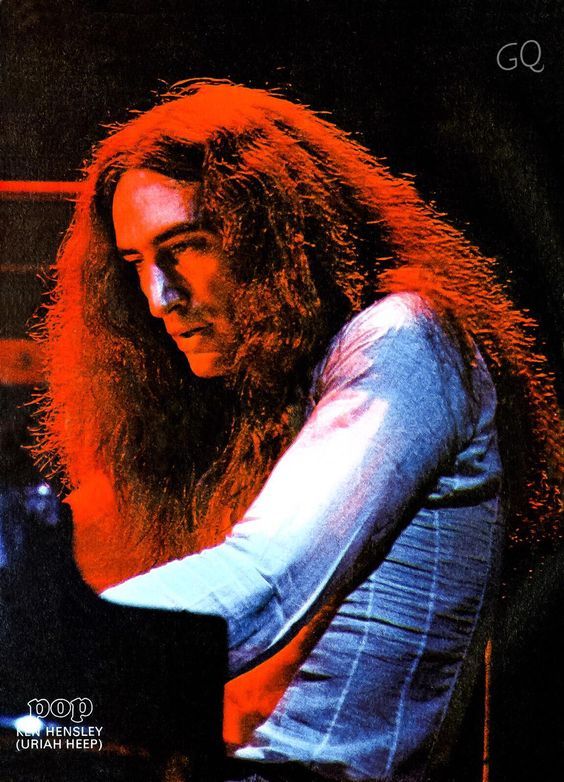 URIAH HEEP-Keyboarder Ken Hensley ist gestern im Alter von 75 Jahren verstorben.
In den 1960er-Jahren spielte Ken Hensley zunächst hauptsächlich Gitarre. 1965 gründete er mit dem späteren ROLLING STONES-Gitarristen Mick Taylor THE GODS und wechselte deshalb an die Hammondorgel. Die Band nahm zwei LPs auf und mutierte dann über die Gruppen TOE FAT und SPICE zu URIAH HEEP.
Hensley prägte die Klangfarbe von URIAH HEEP durch seine Kompositionen und seine Keyboards maßgeblich. Schon während seiner Heep-Zeit nahm er zwei wenig erfolgreiche Soloalben auf: "Proud Words on a Dusty Shelf" (1973) und "Eager to Please" (1975). Nach dem Tod des Bassisten Gary Thain und dem Rauswurf des Sängers David Byron bei URIAH HEEP verließ auch Hensley 1980 die Gruppe.
Sein Bruder Trevor schrieb auf Facebook:
"Ich schreibe dies schweren Herzens, um euch wissen zu lassen, dass mein Bruder Ken Hensley Mittwochabend friedlich gestorben ist. Seie schöne Frau Monica war an seiner Seite und stand Ken in seinen letzten Minuten mit uns bei. Wir sind alle niedergeschmettert von diesem tragischen und unglaublich unerwarteten Verlust und bitten euch, uns ein bisschen Raum und Zeit zu geben, um damit klarzukommen. Ken wird bei einer privaten Zeremonie in Spanien eingeäschert, also bitte fragt nicht nach Informationen zu einer Beerdigung. Ken ist gegangen, aber er wird nie vergessen und wird immer in unseren Herzen bleiben. Passt auf euch auf da draußen."