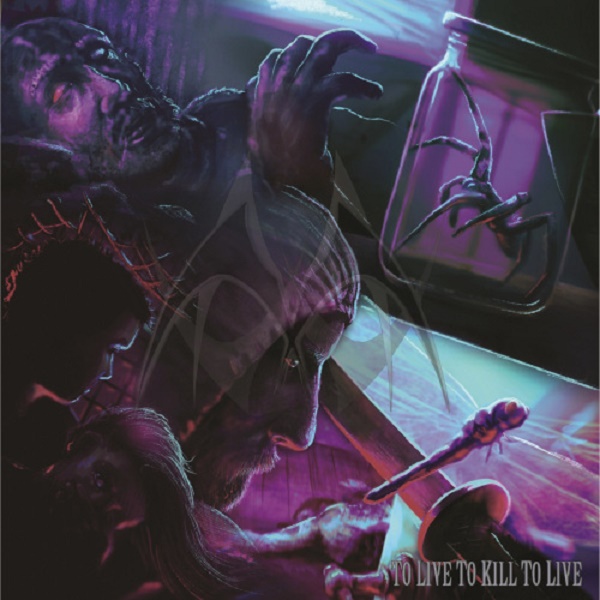 MANTICORA haben mit 'Katana - Death Of The Meaning Of Life' einen weiteren Song ihres aktuellen Albums "To Live To Kill To Live" als Musikvideo veröffentlicht.
Gitarrist Kristian Larsen kommentiert:
"Dieses Lied befasst sich mit der Geschichte, in der sich ein junger niederländischer Seemann 1921 in eine Prostituierte verliebt und er erachtet sie als die Liebe seines Lebens. Sie wurde jedoch von Schlägern brutal ermordet. Wir wollten über Farben den Inhalt der Geschichte verdeutlichen. Die hellblauen Farben ähneln dem Raum, in dem der größte Teil der Geschichte spielt. Das Dunkelrot erinnert an die extreme Blutmenge erinnert, die entsteht, wenn mehrere Menschen auf gewalttätige Weise getötet werden (entweder mit einer Waffe oder mit einem Katana). Federico wurde mit den Texten, der Geschichte und all unseren Ideen und Eindrücken gefüttert und so hat er die Handlung mit den Farben und Bildern hervorragend abgestimmt."
Tracklist: "To Live To Kill To Live"
01. Katana - The Moths And the Dragonflies/Katana - Mud

02. To Nanjing (instrumental)

03. The Farmer's Tale Pt. 3 - Eaten By The Beasts

04. Slaughter In The Desert Room

05. Through The Eyes Of The Killer - Filing Teeth

06. Katana - Death Of The Meaning Of Life

07. Tasered/Ice Cage

08. Goodbye Tina

09. Tasered/Removal

10. Stalin Strikes (instrumental)

11. Ten Thousand Cold Nights

12. Katana - Beheaded