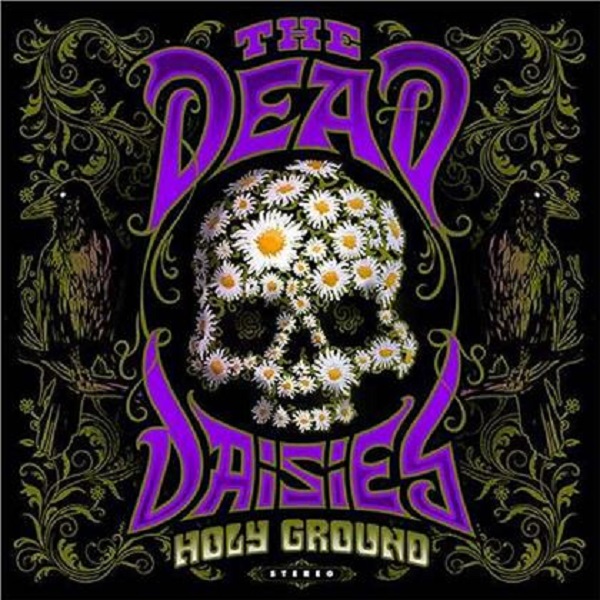 Dass bei den THE DEAD DAISIES jetzt Kultsänger Glenn Hughes (DEEP PURPLE, BLACK COUNTRY COMMUNION) am Mikrophon steht, sollte sich ja inzwischen rumgesprochen haben. Die neue Single "Holy Ground (Shake The Memory)" war der erste Song, den die Band um Gitarrist Doug Aldrich (WHITESNAKE, DIO), Gitarrist  David Lowy (MINK, RED PHOENIX) und Schlagzeuger Deen Castronovo (JOURNEY, BAD ENGLISH, HARDLINE) zusammen mit Glenn Hughes für die Vorproduktion für das kommende Album geschrieben haben. Aufgenommen wurde der Song von Produzent Ben Grosse in den "La Fabrique Studios" in Südfrankreich, erscheinen wird das neue Album "Holy Ground" am 22. Januar. 
Glenn Hughes kommentiert: "Holy Ground" hat einen intensiven Groove, dramatisch Licht und Schatten und einen massiven Refrain. Der Song handelt davon, im Moment aufzuwachen, die Erinnerung abzuschütteln und einen Bewusstseinswandel zu erleben."
Tracklist: "Holy Ground"
01. Holy Ground (Shake The Memory)
02. Like No Other (Bassline)
03. Come Alive
04. Bustle And Flow
05. My Fate
06. Chosen And Justified
07. Saving Grace
08. Unspoken
09. 30 Days In The Hole
10. Righteous Days
11. Far Away