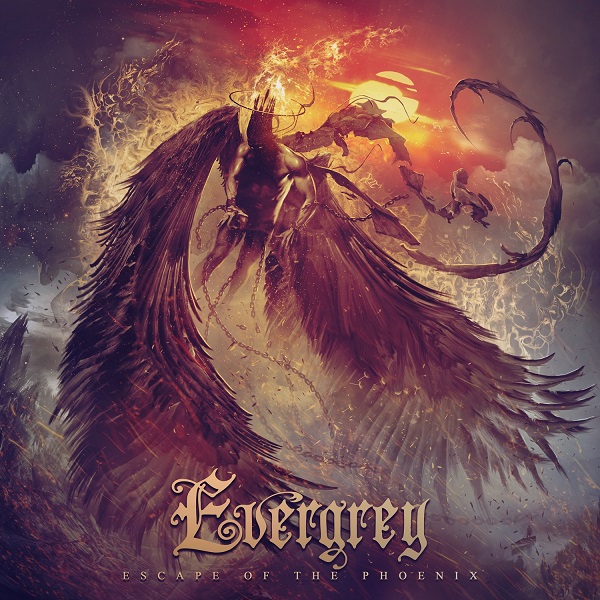 EVERGREY werden am 26. Februar 2021 ihr neues Album "Escape Of The Phoenix" über AFM Records in die Regale schieben und haben heute mit "Forever Outsider" die erste Single daraus veröffentlicht und einen Lyric-Clip dazu geliefert. Das Cover-Artwork stammt von Giannis Nakos / Remedy Art Design. 
"Es ist soweit, hier ist sie, unsere erste Single inklusive Video! Damit starten wir offiziell ein neues Kapitel. Escape Of The Phoenix" kam durch Pläne zum Leben, die bereits 2019 gemacht wurden, geschrieben und aufgenommen wurde es allerdings während der fortwährenden weltweiten Covid-19-Pandemie. Wir sind so glücklich, dass diese Mission erfolgreich abgeschlossen werden konnte, damit wir sie mit euch allen Teilen können. Wir hoffen ehrlich, dass es euch allen gut geht."
Tracklist: "Escape Of The Phoenix"
01. Forever Outsider
02. Where August Mourns
03. Stories
04. A Dandellion Cipher
05. The Beholder
06. In The Absence Of Sun
07. Eternal Nocturnal
08. Escape Of The Phoenix
09. You From You
10. Leaden Saints
11. Run
12. The Darkness In You (Artbook Bonus Track)