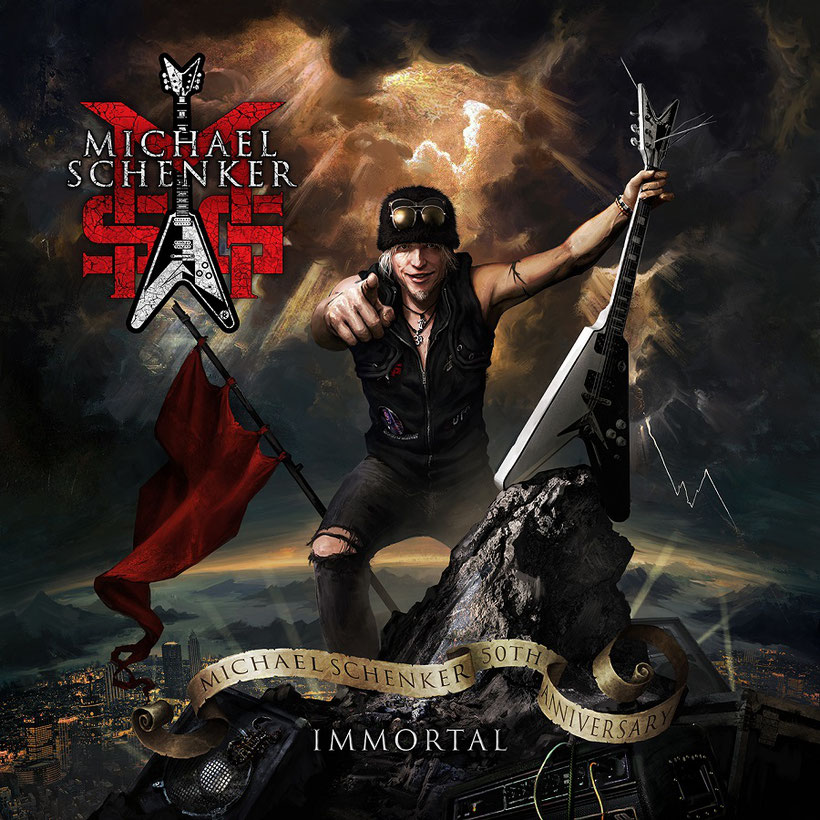 Heute veröffentlicht Michael Schenker sein neues MSG-Album "Immortal" via Nuclear Blast. Der Albumtitel ist ein perfektes Statement, das Michael Schenkers Vermächtnis beschreibt und seinen 50. Geburtstag als Musiker feiert. Zu diesem Anlass hat MSG ein neues Musikvideo für ihre Single "In Search Of The Peace Of Mind" veröffentlicht.
"'In Search Of The Peace Of Mind' musste mein 50-jähriges Jubiläumslied sein. Es bedeutet mir so viel, weil es meine allererste musikalische Komposition war, die ich im Alter von 15 Jahren geschrieben habe. Und es war auch der erste Song, den ich je auf eine Platte gebracht hatte, auch im Alter von 15 Jahren.
Darüber hinaus hat dieser Song vom Originalalbum "Lonesome Crow" Scorpion, dem allerersten Album, das die Scorpions je aufgenommen hatten, ein Solo drauf, das so perfekt war, dass ich in 1000 Jahren nie eine Note ändern
würde. Ich habe keine Ahnung, woher es kam, neben den anderen Soli auf "Lonesome Crow", wo man hört, dass ich ein Amateur bin, jung und sich als Kind entwickelt. Aber dieser Führungsbruch kam von woanders. Ich habe keine Ahnung, wie es dazu gekommen ist.
Ich wollte diesen Song für "Immortal" neu aufnehmen, was ihn zu einem Epos macht und ein zusätzliches langes Solo am Ende des Songs setzte, was sich als so erstaunlich
herausstellte. Der Sound beschreibt meine 50-jährige Reise auf der Leadgitarre. Wieder endete es so erstaunlich, wie ein inneres Gespräch mein ganzes Leben lang - Fragen und Antworten; Entscheidungen treffen, die auf der Leadgitarre zum Ausdruck kommen.
Mit Gary Barden, Ronnie Romero, Robin McAuley und Doogie White, die einen Beitrag zu meinem 50. Geburtstag leisteten, stellte sich
heraus. Nicht zu vergessen der erstaunliche Beitrag von Simon Phillips am Schlagzeug, Barry Sparks am Bass sowie Steve Mann am Keyboard. Fantastische.