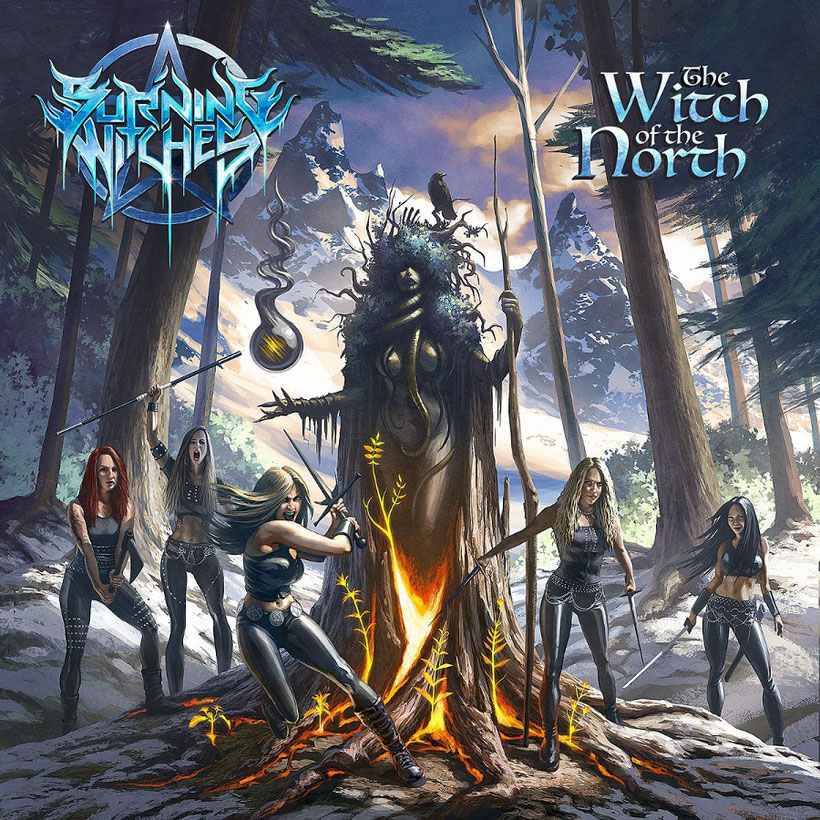 Heute veröffentlichen unsere schweizerisch-niederländischen Heavy-Metallerinen von BURNING WITCHES stolz ihre epische, neue Single "Flight Of The Valkyries", die von ihrem kommenden vierten Album "The Witch Of The North" stammt, das am 28. Mai 2021 über Nuclear Blast veröffentlicht wird.
Hexerei pur: Kaum zwölf Vollmonde nach der Veröffentlichung ihres dritten Opus "Tanz mit dem Teufel" kehren BURNING WITCHES mit "The Witch Of The North", ihrem bisher feurigsten und donnerndsten Werk, gestählt und überlegen zurück. Ein Album, das zu einem modernen Metal-Klassiker gemacht wurde, ein Referenzwerk für ehrlichen, wahren Stahl.
Tracklist : "The Witch Of The North"
01. Winter's Wrath
02. The Witch Of the North
03. Tainted Ritual
04. We Stand As One
05. Flight Of The Valkyries
06. The Circle Of Five
07. Lady Of The Woods
08. Thrall
09. Omen
10. Nine Worlds
11. For Eternity
12. Dragon's Dream
13. Eternal Frost