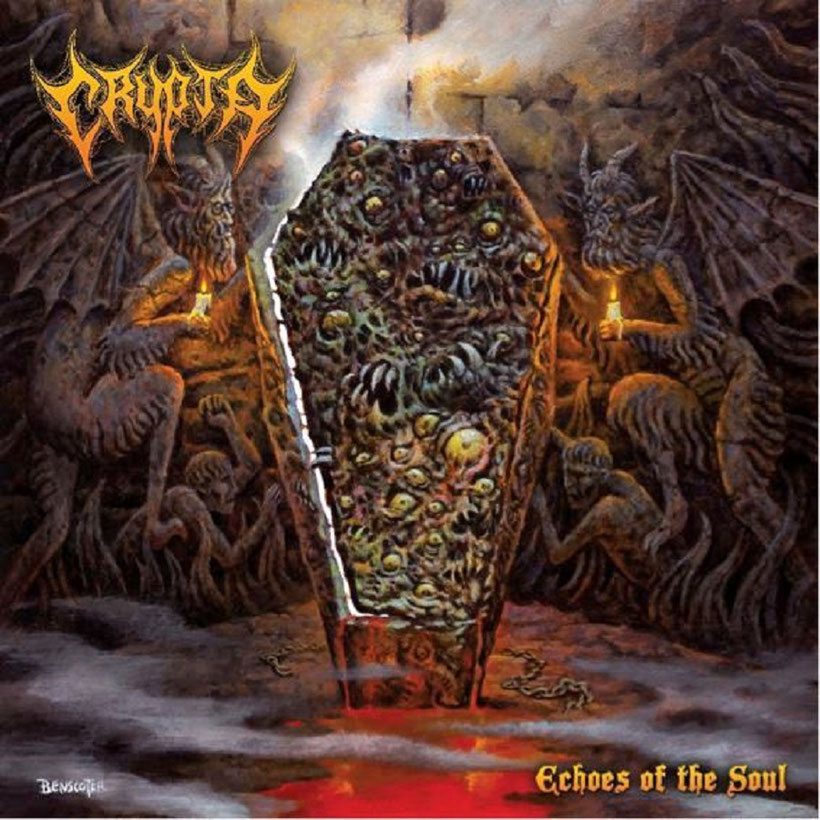 CRYPTA ist die neue Band um die ehemaligen NERVOSA-Musikerinnen Fernanda Lira (v./b.) und Luana Dametto (dr.), den Gitarristinnen Sonia Anubis (ex-BURNING WITCHES, COBRA SPELL) und Tainá Bergamaschi (ex-HAGBARD). Am 11. Juni kommt ihr Debütalbum "Echoes Of The Soul" über Napalm Records auf den Markt. Mit der neuen Single "From The Ashes" kann man sich einen ersten Eindruck machen, das Musikvideo dazu gibts unten.
"In diesem Song geht es im Grunde um die bekannte Geschichte des Phönix, aber in einem philosophischeren Sinne. Es geht um die sich ständig ändernden Kreisläufe des Lebens, um die verschiedenen Enden und Anfänge, die wir durchleben müssen, um die vielen alten Versionen von uns selbst, die bildlich gesprochen sterben mussten, damit wir wachsen und uns als Menschen weiterentwickeln können, und schließlich darum, Widerstandsfähigkeit aufzubauen, um all diese Wiedergeburten zu überstehen."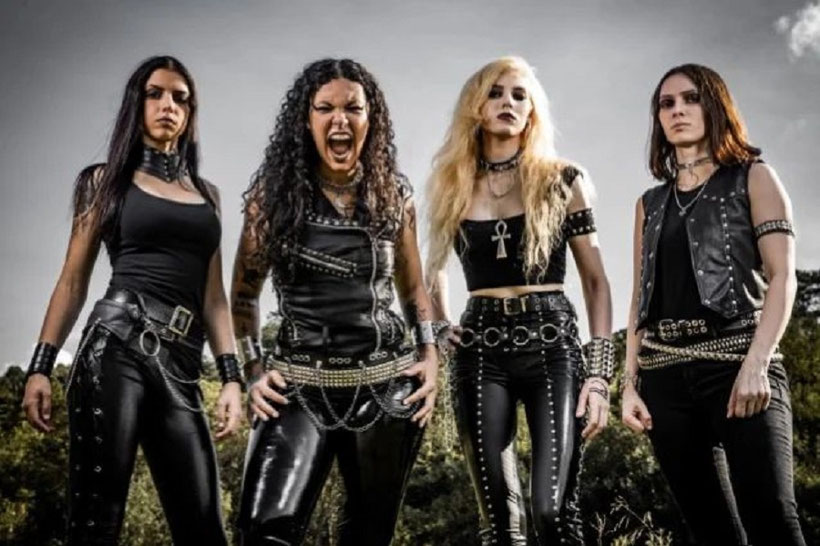 Tracklist: "Echoes Of The Soul"
01. Awakening
02. Starvation
03. Possessed
04. Death Arcana
05. Shadow Within
06. Under The Black Wings
07. Kali
08. Blood Stained Heritage
09. Dark Night Of The Soul
10. From The Ashes