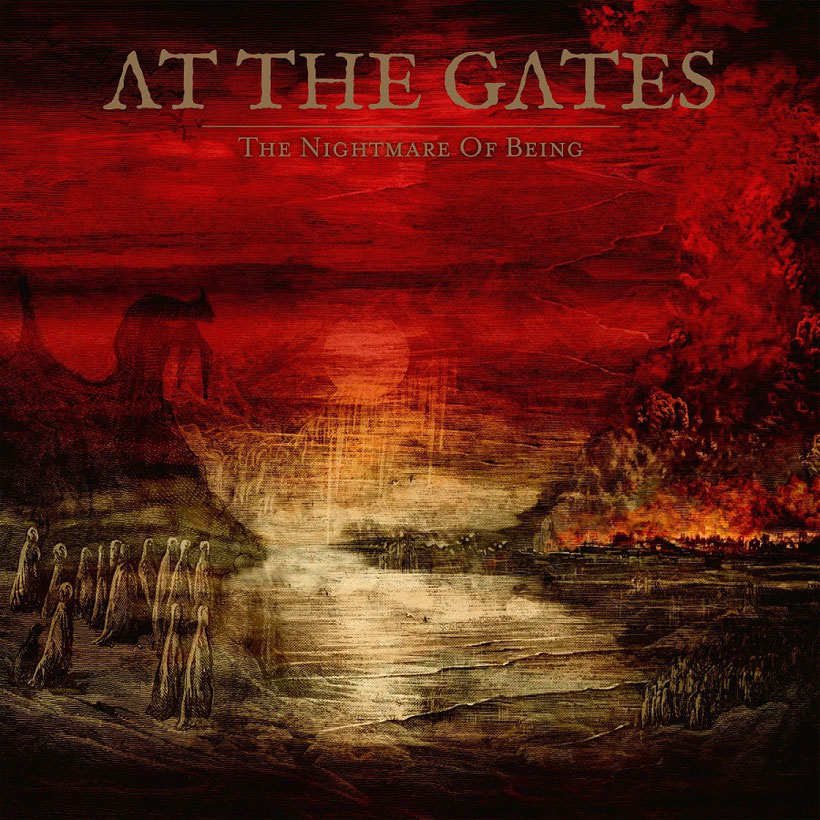 AT THE GATES koppeln mit "Spectre of Extinction" die erste Single ihres am 2. Juli über Century Media Records erscheinenden neuen Studioalbums "The Nightmare Of Being" aus.
Frontmann Tomas Lindberg kommentiert: "Es ist immer sehr schwierig, sich zu entscheiden, welcher Song zuerst veröffentlicht werden soll, besonders nachdem dieses Album so viele Schichten und Texturen hat. Nichtsdestotrotz spürten wir, dass dieser eröffnende Track das übergreifenden Gefühl des Albums repräsentiert. Er hat die musikalischen Tiefen, die man von einem AT THE GATES-Song erwarten kann und trägt trotzdem diese Intensität und Dringlichkeit, die wir mit unserer Musik schon immer vermitteln wollten.
Tracklist: "The Nightmare Of Being"
01. Spectre of Extinction
02. The Paradox
03. The Nightmare of Being
04. Garden of Cyrus
05. Touched by the White Hands of Death
06. The Fall into Time
07. Cult of Salvation
08. The Abstract Enthroned
09. Cosmic Pessimism
10. Eternal Winter of Reason