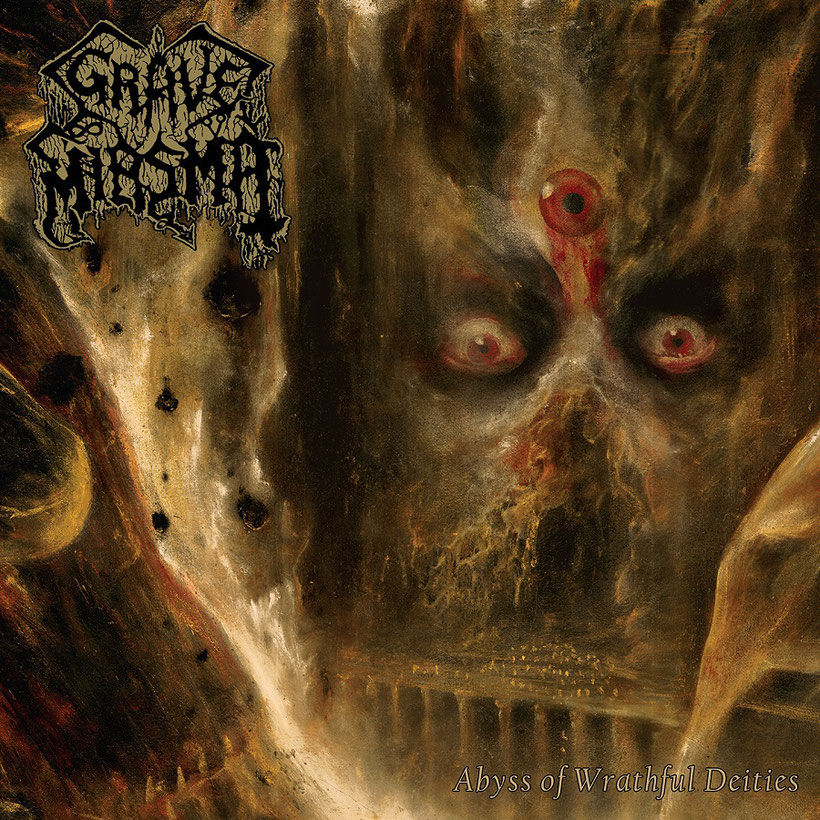 Die Death-Metaller GRAVE MIASMA veröffentlichen am 14. Mai ihr neues Studioalbum "Abyss Of Wrathful Deities" über Sepulchral Voice Records, das bereits das fünfte Album der Band ist. Aufgenommen wurde es mit Produzent Jaime Gomez Arellano in den Orgone Studios, wo schon Kultalben von ANGEL WITCH oder PARADISE LOST enstanden. Wie sich das Ganze anhört zeigt der neue Song 'Erudite Decomposition', den es hier als Audio-Stream gibt.
"Der Song war die erste komplette Komposition für die "Abyss Of Wrathful Deities"-LP, und wir spielten ihn schon viele Male live. Ein bedrohlicher und gewundener Ritt, der zudem ein charakteristisches Whammy-Bar-Solo unseres ausgestiegenen Gitarristen R. enthält. Für uns dient der Track als Beispiel für die Brücke zwischen "Endless Pilgrimage" und der Gegenwart."
Tracklist: "Abyss Of Wrathful Deities"
01. Guardians Of Death
02. Rogyapa
03. Ancestral Waters
04. Erudite Decomposition
05. Under The Megalith
06. Demons Of The Sand
07. Interlude
08. Exhumation Rites
9. Kingdoms Beyond Kailash