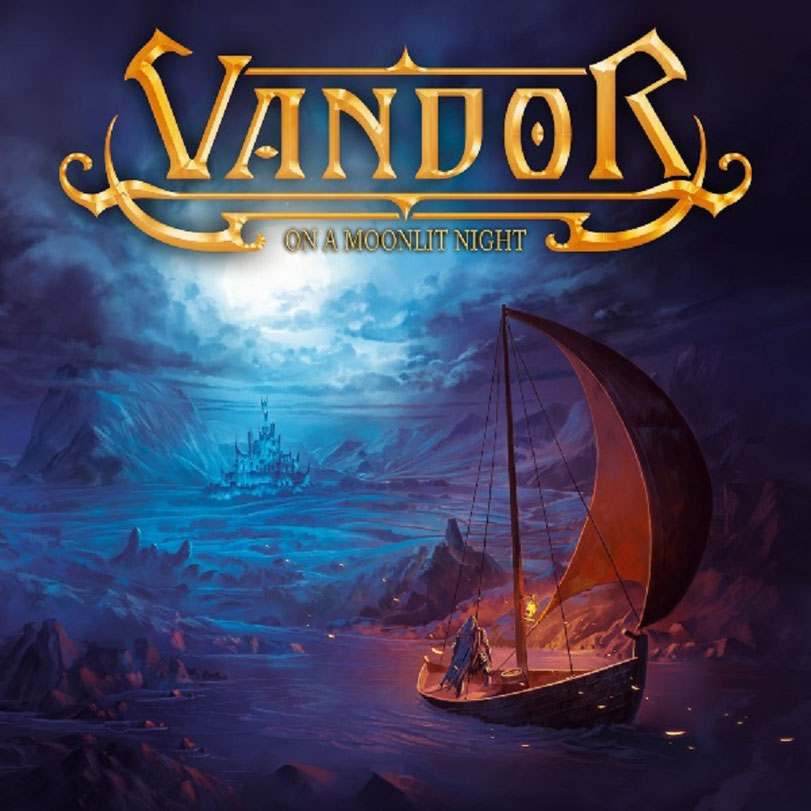 Die schwedischen Power-Metaller VANDOR veröffentlichen ihr neues Studioalbum am 16. Juli über Scarlet Records. Das Album wurde von der Band selber aufgenommen, von Jason Carter im Wavelength Studio gemischt und von Tom Nunes bei Atomic Mastering gemastert. Das Album-Artwork stammt von Nele Diel. Neben dem Album-Artwork und der Tracklist wurde mit 'Enter Twilight' der erste Song mit Musikvideo veröffentlicht.
Die Band zum Album: ""On a Moonlit Night" feels without doubt like a highlight in our career: we took a look at everything we loved with our debut [2019's 'In the Land of Vandor'] and aimed solely at writing in that vein. We are proud that we managed to cover so much musical ground on this album, spanning from the anthem-sounding 'Mountains of Avagale' to the beautiful 'Future to Behold' and the intense warmongering tale 'Fate of Eltoria', and finishing with the almost 20-minute-long saga 'The Sword to End All Wars'. This record is more Power Metal than our previous one, but we have also embraced Progressive Rock, which might not come as a shock for those familiar with our music. As for the bonus material… this is our way of thanking the fans! The 4 songs available on the CD show the different musical backgrounds we, as a band, have – with echoes of country music in the acoustic version of 'Future to Behold', our love for video game music in the 8-bit version of 'Fate of Eltoria' and our very own encore tradition song "Together We Fight"."
Tracklist: "On a Moonlit Night"
01.  … Darkness Looms
02.  Mountains of Avagale
03.  River of Life
04.  Endless Sea
05.  Future to Behold
06.  Fate of Eltoria
07.  The Sword to End All Wars
08.  On a Moonlit Night
09.  Enter Twilight (digital/CD bonus-track)
10.  Together We Fight (CD exclusive bonus-track)
11.  Serpent & Its Prey (CD exclusive bonus-track)
12.  Future to Behold (acoustic version) (CD exclusive bonus-track)
13.  Fate of Eltoria (8-bit version) (CD exclusive bonus-track)