---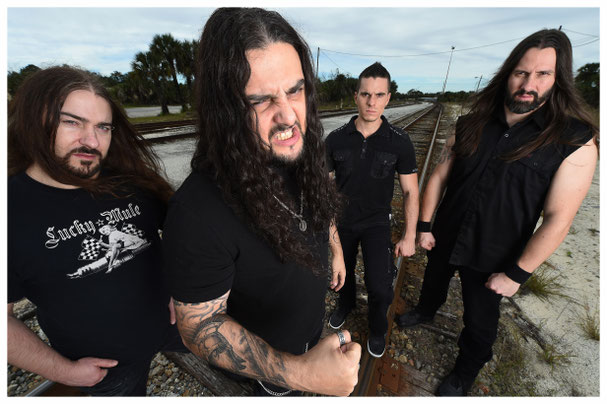 Die Montrealer Melodic-Death-Metaller KATAKLYSM haben die Arbeiten an ihrem mit Spannung erwarteten neuen Album »Meditations«, das schon bald erscheinen und zehn neue Brecher enthalten wird, erfolgreich abgeschlossen. Von Gitarrist J-F Dagenais und Schlagzeuger Oli Beaudoin produziert, wurde die Scheibe von Jay Ruston (u.a. ANTHRAX, STONE SOUR) gemixt. Das finale Mastering bekam sie von Paul Logus (u.a. PANTERA) verpasst.

Heute präsentiert die Band das Cover-Artwork von »Meditations«, das es hier zu sehen gibt. Dieses stammt - wie schon beim Vorgängeralbum »Of Ghosts And Gods« - von Ocvlta Designs by Surtsey.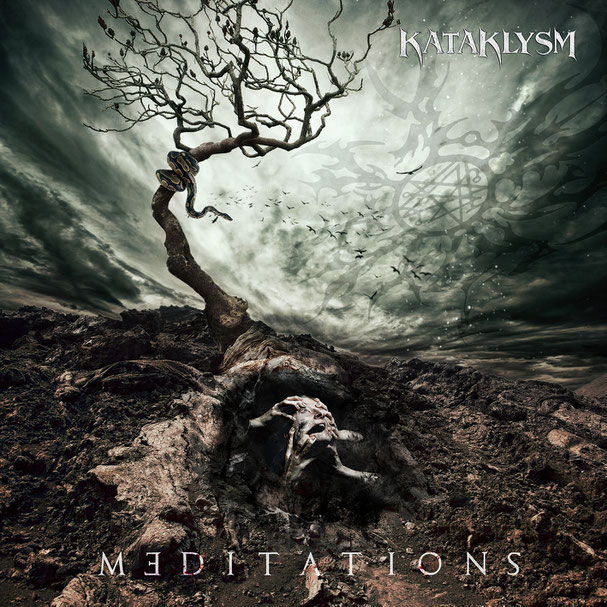 Fronter Maurizio Iacono kommentiert: "Dieses Album ist eine ganz spezielle Angelegenheit für mich, da es u.a. alte persönliche (Negativ-)Ereignisse von mir behandelt. Ich hatte einfach das Bedürfnis, diese in Musik umzuwandeln. Die Jungs und ich haben die Platte gemeinsam geschrieben, wie wir es eben schon damals gemacht haben... Wir haben ganz unbekümmert gearbeitet, hatten eine Menge Spaß und waren ehrlich zu uns selbst. Herausgekommen ist eine ernste Platte, die unsere Band im Hier und Jetzt repräsentiert, aber auch die Vergangenheit nicht außen vor lässt. Unser nächstes Kapital ist auf dem Weg und wir können es kaum erwarten, dieses mit Euch zu teilen!"
»Meditations« steht für die Rückkehr zu alten Arbeitsmethoden, denn zum ersten Mal seit über zehn Jahren waren wieder alle vier Bandmitglieder am Songwriting beteiligt. Herausgekommen sind dabei Songs, die an die Zeiten erinnern, in denen Bandklassiker wie »Shadows & Dust«, »Serenity In Fire« und »In The Arms Of Devastation« das Licht der Welt erblickt haben.
Tracklist: »Meditations«

01. Guillotine
02. Outsider
03. The Last Breath I'll Take Is Yours
04. Narcissist
05. Born To Kill And Destined To Die
06. In Limbic Resonance
07. And Then I Saw Blood
08. What Doesn't Break Doesn't Heal
09. Bend The Arc, Cut The Cord
10. Achilles Heel

---