---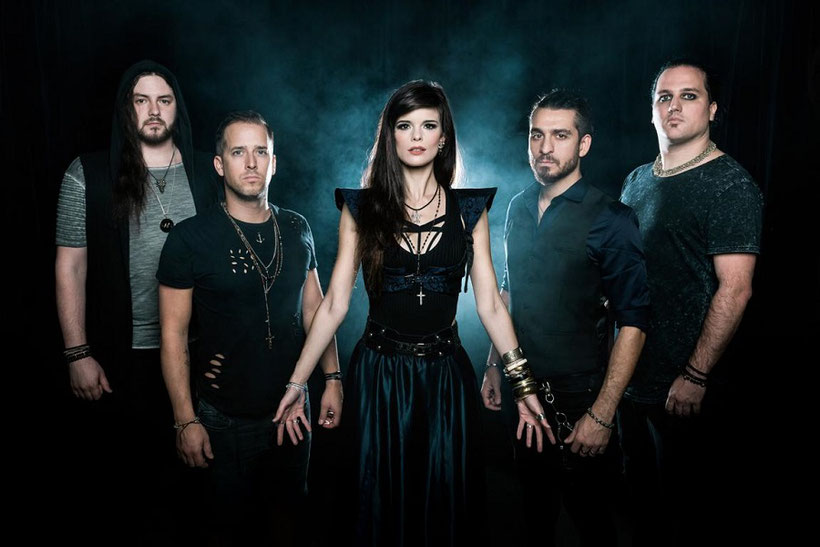 Die österreichischen Symphonic-Metaller haben ein Lyric-Video zu ihrem Song 'Words Of War' online gestellt.
Am 22. Februar 2019 wird die Band ihr erstes Live-Album veröffentlichen: »The Deep & The Dark Live« @ Symphonic Metal Nights wird zeigen, dass Visions Of Atlantis an der Spitze ihres Genres steht, wenn es um Atmosphäre und Live-Auftritte geht. Mit Fokus auf Songs des neusten Studioalbums »The Deep & The Dark« (2018) treibt dieses Live-Opus das mystische Abenteuer von VISIONS OF ATLANTIS auf eine andere Ebene - kraftvoll und perfekt ausgeführt.
Die Band kommeniert: "Nach einer erfolgreichen Tour, die unsere erste als Co-Headliner war, freuen wir uns sehr, 'Words Of War' in seiner Live-Version zu präsentieren. Die Promotion für unser allererstes Live-Album wird Visions Of Atlantis über den Atlantik zu 70.000 Tonnen Metal Cruise Mexiko, einer Südamerika-Tour und als Veranstaltungsgast in ganz Europa als besonderen Gast für KAMELOT & EVERGREY bringen. "
Tracklist:
»
The Deep & The Dark Live

«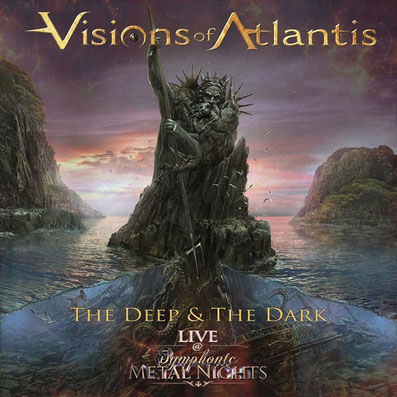 LIVE: VISIONS OF ATLANTIS / KAMELOT / EVERGREY
19.01.19 AT – Bruck a.d. Mur / Dachboden Theater – SOLD OUT
The Deep & The Dark over The Atlantic:
26.01.19 MX - México City / Foro Indie Rocks!
31.01.-04.02.19 International Waters / 70,000 tons of Metal Cruise
06.02.19 CO – Bogotá / Ozzy Bar
07.02.19 PE – Lima / Koca Kinto Restobar
08.02.19 CL – Santiago de Chile / Club Subterraneo
09.02.19 AR – Buenos Aires / El Teatrito
10.02.19 BR - São Paulo / Jai Club
08.03.19 NL - Nijmegen / Doornrosje
09.03.19 NL - Amsterdam / Melkweg
10.03.19 BE - Antwerp / Trix
12.03.19 FR - Mulhouse / Le Noumatrouff
13.03.19 CH - Monthey / Pont Rouge
15.03.19 DE - Bochum / Matrix
16.03.19 CH - Zürich / Komplex
18.03.19 DE - Nuremberg / Hirsch
19.03.19 DE - Bremen / Tivoli
21.03.19 UK - Manchester / Club Academy
22.03.19 UK - Birmingham / Academy 2
03.-06.07.19 DE - Ballenstedt / Rock Harz Festival
04.-07.07.19 DE - Nordheim / Sunstorm Festival
11.07.19 DE - Balingen / Bang Your Head!! Festival
16.08.19 CZ - Moravský Krumlov / Rock Heart Festival
17.08.19 SE - Lugnet, Falun / Sabaton Open Air
11.08.19 PT - Vagos / Vagos Open Air
---